>> IoT SECURITY - BUZZ, SCARE TACTICS OR SOLUTION SEEKING?
It was one thing for every Tom, Dick and Harry to jump on board IoT - now this?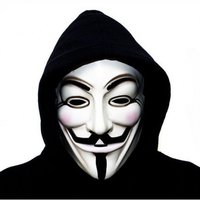 In the last few weeks there has been an explosion of discussions around the topic of IoT security - even I have been involved with the presentation I held in IoT day in Oslo, but lately there has been a lot of posting with an emphasis on scare tactics but not so much about making the steps to actually go about solving the problem.
Here is a list of articles popping up in the last few weeks alone (the list is not exhaustive):
While there is a lot of commentary going on - there are some ideas about approaching the solution and some in depth discussions going on, worth a read if you have the time to go through them. But there isn't much new if you have already been following the topic.
Awareness of this problem is the first step to its solution. By my own experience after talking to people about this problem, they are oblivious to the risks and naturally expected it to already be secure - especially in this day and age of technology.
It is difficult for any one company to make a stand and single-handedly solve this problem - there are too many factors to take into consideration and probably the most important is competition. ARM isn't going to contribute to solve security in IoT for Intel, Atmel and other chip manufacturers. The same goes for Apple not wanting to help competitive platforms.
But who is the real loser in all of this commotion?
The consumer of course - who will end up having to choose a single group of manufacturers or have zero or no interoperability and be stuck with a silo of product solutions that wont work together; which defeats the goal behind connecting everything together in the first place.
This is really a call to action to companies stepping back from hungry corporate goals and do what is best for the common good - work together, build an industry standard that doesn't have commercial bindings and help make the Internet of Things be as great as it has been envisioned to be from the start. An independent standards group should take the lead now!